Product Highlights
1. Improve skin elasticity status.Fade forehead lines.
2. Slows skin moisture evaporation.
3. Horizontal Tighten the skin.
4. 24 hours nutrient moisturizing.
No longer worry about forehead wrinkles
1. Generates 6 directions of constant physical force. Mainly through "physical external force skin movement".
2. Supplemental skin nutrients. Mainly through "physical external force skin movement".
3. Exclusive patent. Won a number of international and national certification authorities.
4. 5 major international certifications; 3 major Chinese certifications.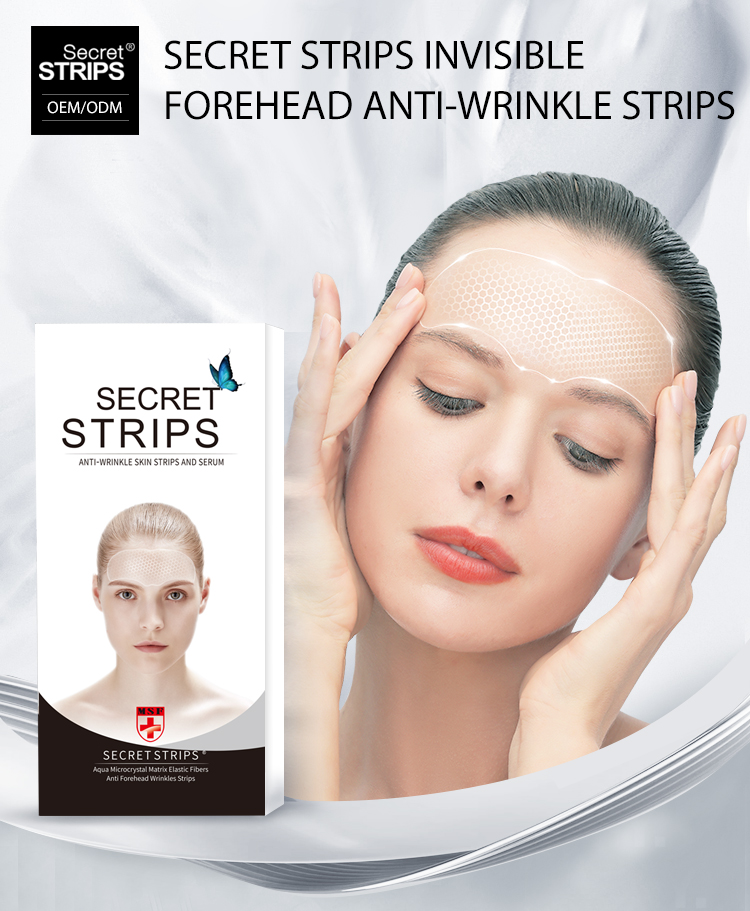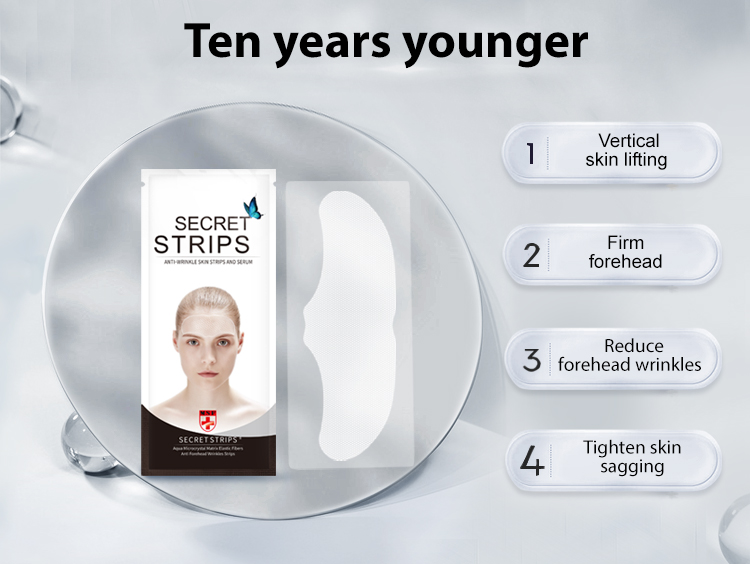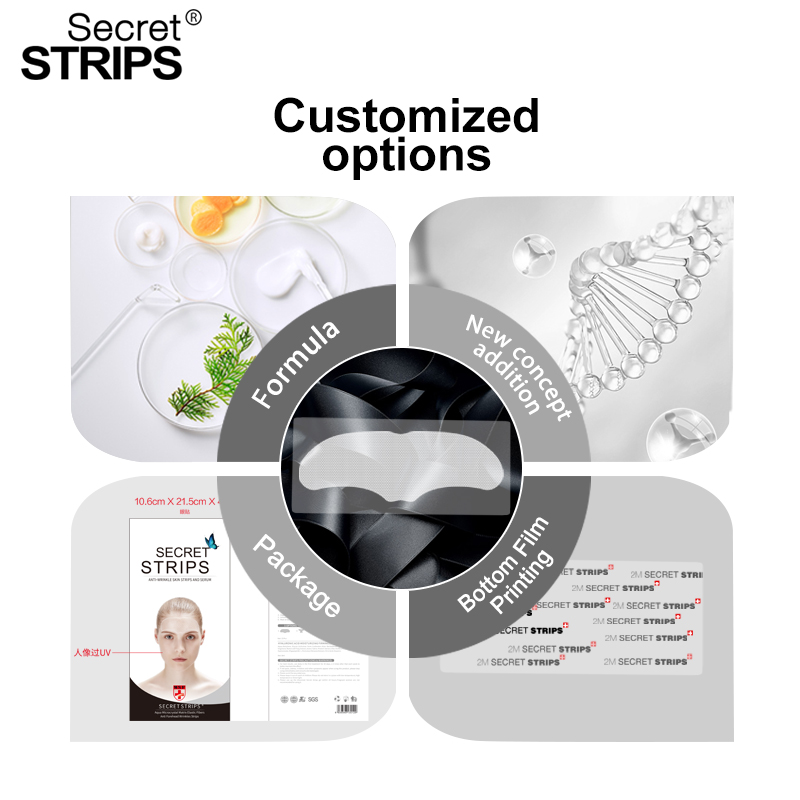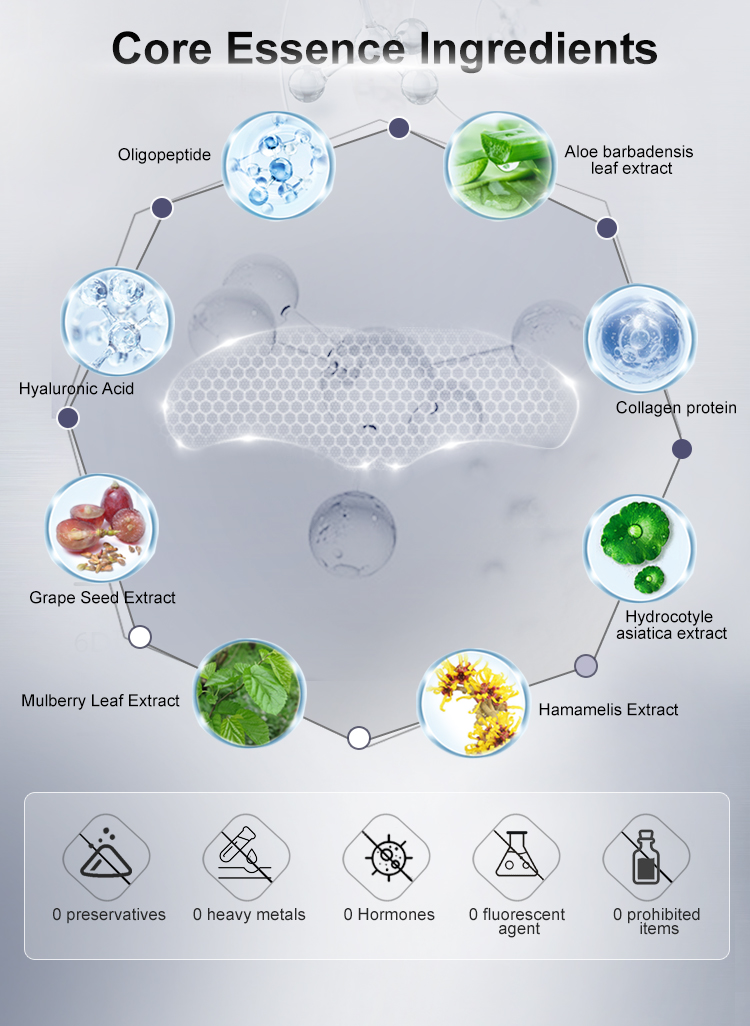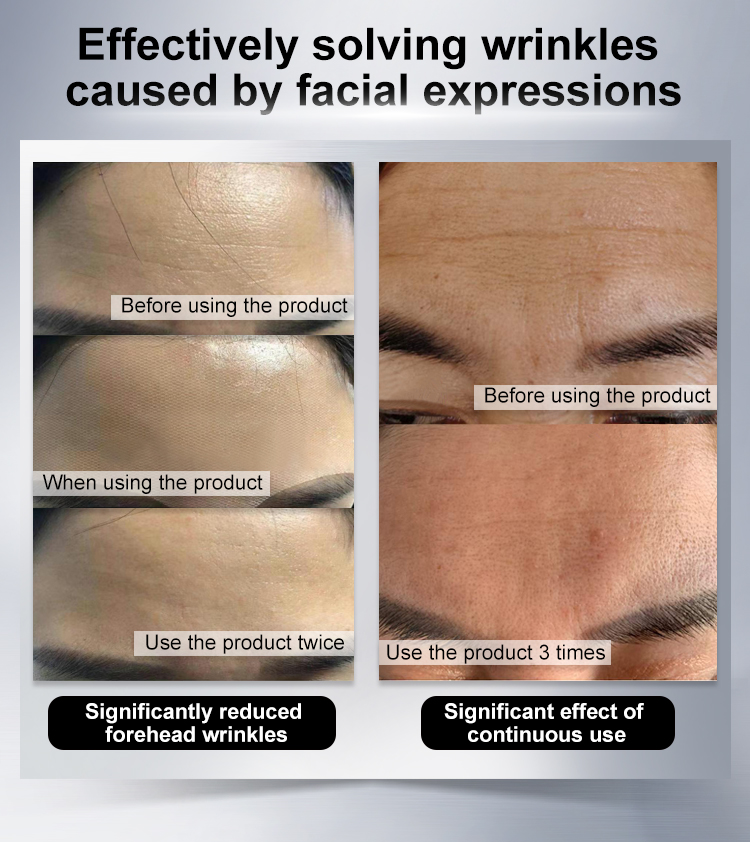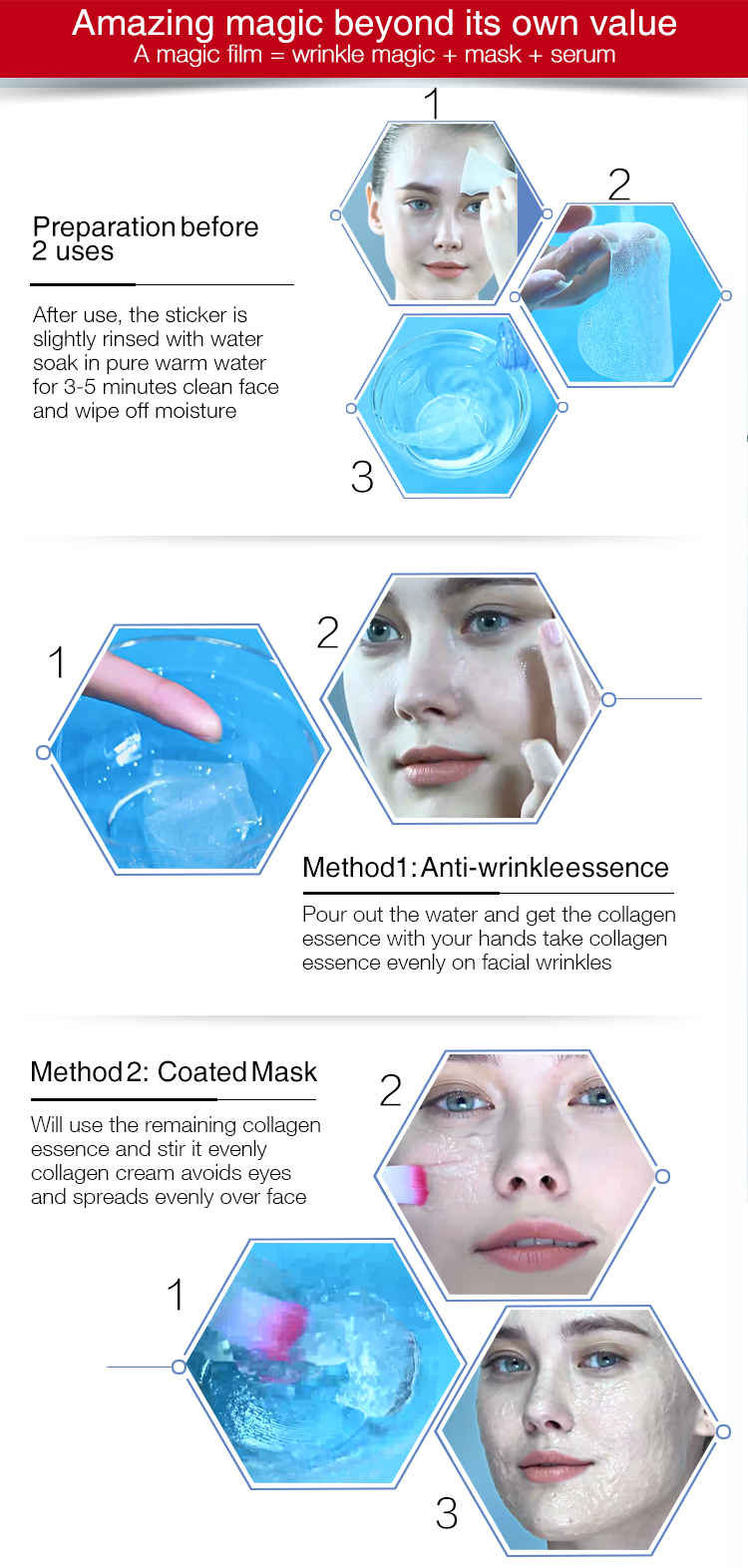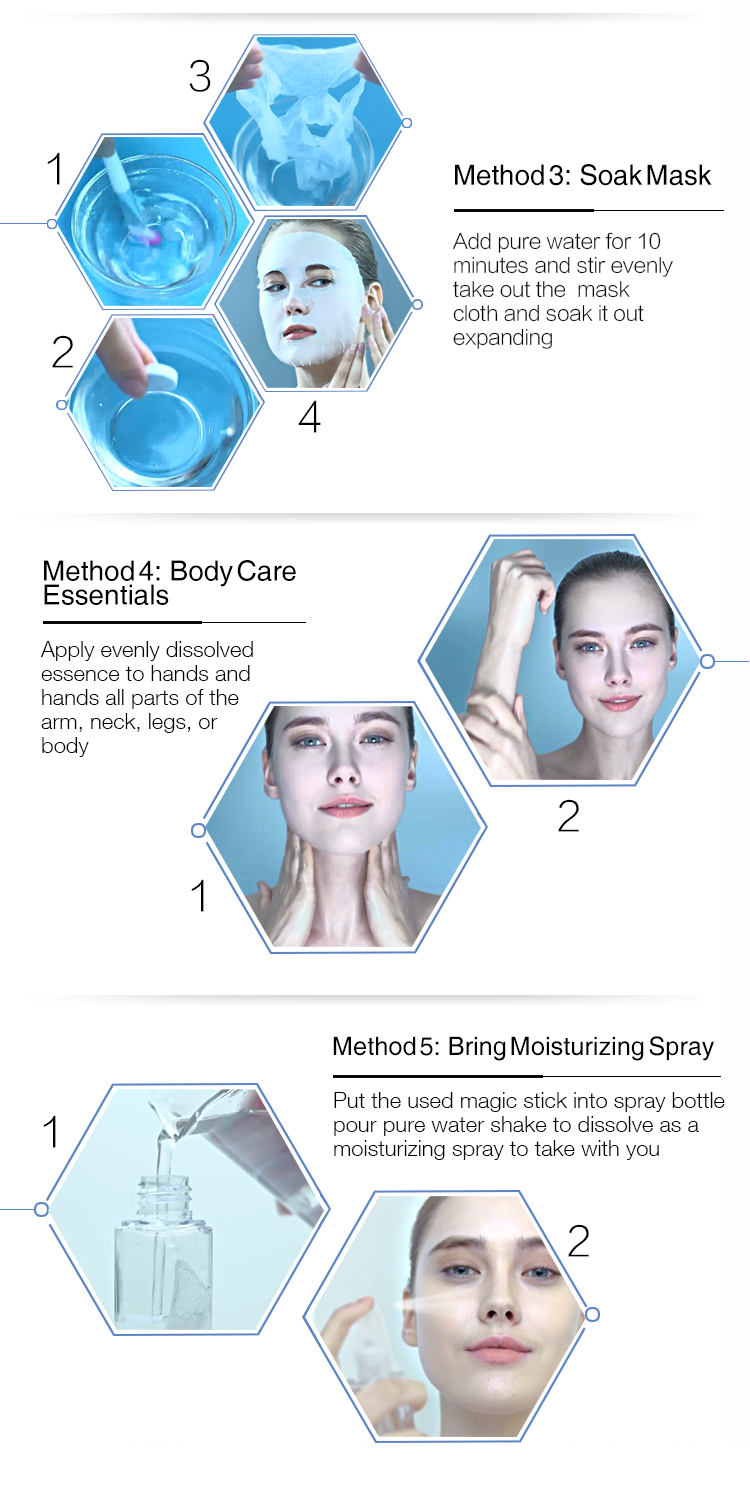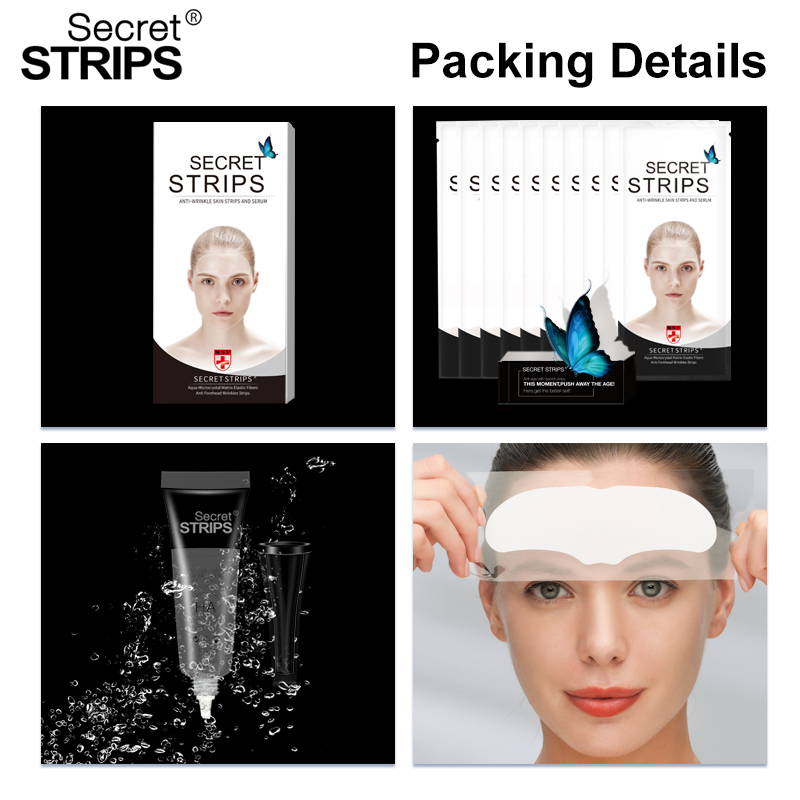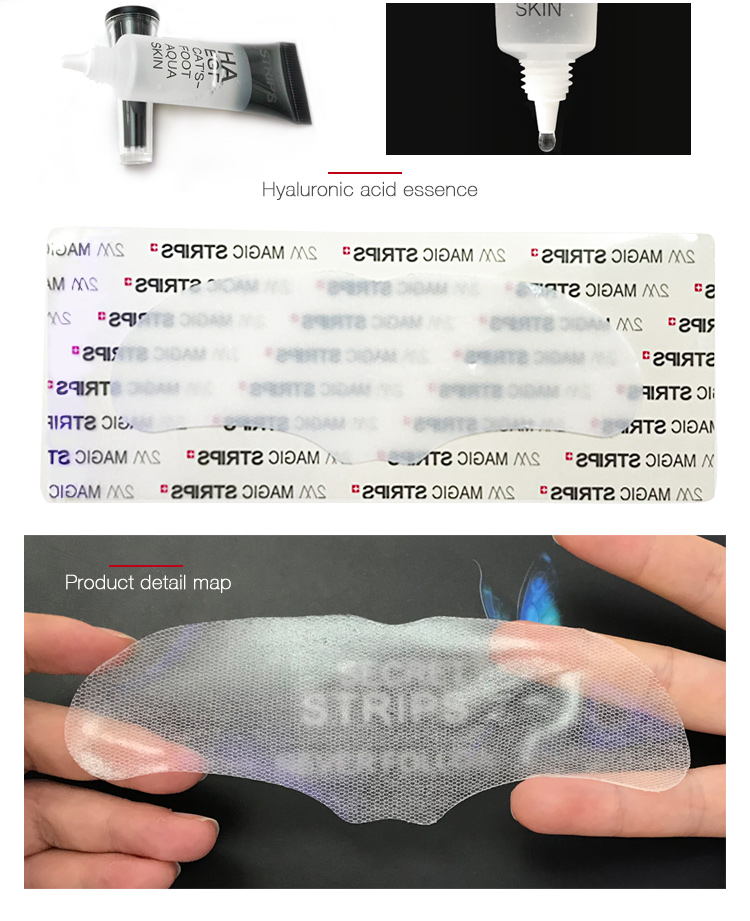 Can patches really help smooth forehead wrinkles?
What is a wrinkle patch?
Wrinkle patches are strips (usually made of silicone) that cover an area of the skin to reduce movement and prevent or improve the appearance of wrinkles, explains Dr. Sejal Shah, founder of SmarterSkin Dermatology and a board-certified dermatologist.
"Theoretically," says Dr. Mary Stevenson, an associate professor at New York University's Grossman School of Medicine, "they prevent movement of the skin, which prevents wrinkles." Some also claim that they prevent water from leaving the skin, therefore plumping it up while retaining moisture."